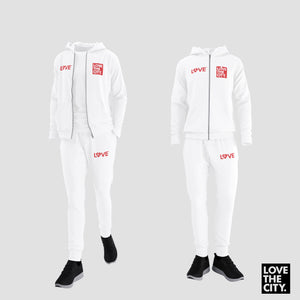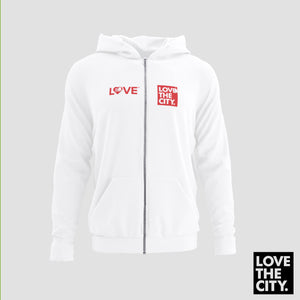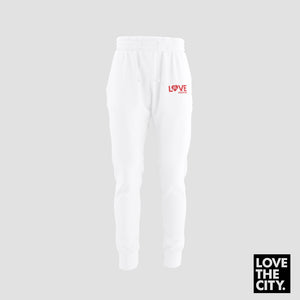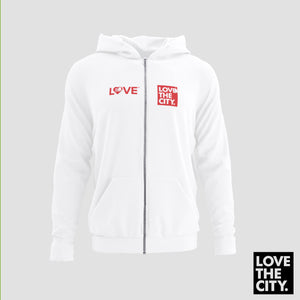 "BIG LOVE" Jogger Set (White)
Our signature "LOVE" logo + Love The City logo in 3D puff red ink on both chest of a premium white zip hoodie. The "LOVE" is also located on the front pocket of our premium jogger pant. This is a first release. Only 5 were made in each size. Very Limited Quantity!!!
A must have in your closet. Especially if you love your city!
Great conversation starter. Works in all settings.
Easy to match with your favorite kicks! Grab & go.
No refunds or 

exchanges. Please make sure you select the correct size!